Researchers discovered only relatively recently that black hole jets emit X-rays, and how the jets accelerate particles to this high-energy state is still a mystery. Surprising new findings in Nature Astronomy appear to rule out one leading theory, opening the door to reimagining how particle acceleration works in the jets—and possibly also elsewhere in the universe.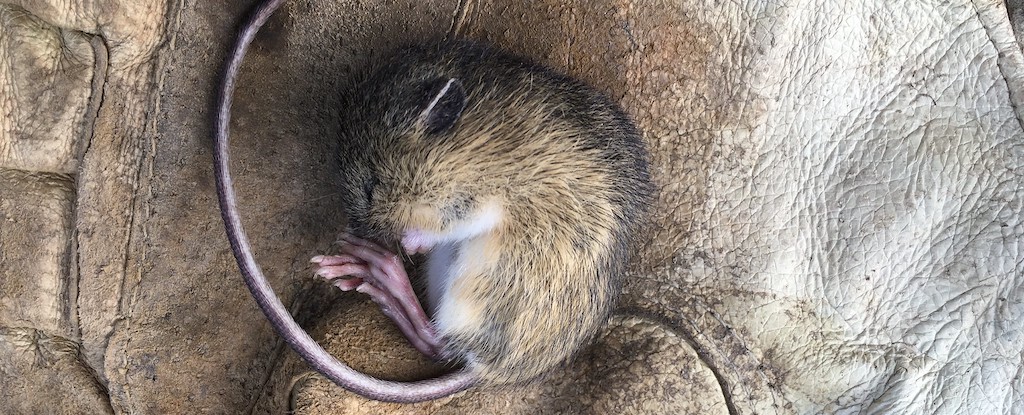 Could it work for humans?
Updated on May 29, 2023, at 1:48 a.m. ET
This article contains spoilers through the Season 4 finale of Succession.
Talk about a ludicrously capacious feast. After the Roy siblings finally agreed to back Kendall (played by Jeremy Strong) as their leader in the series finale of Succession, they commemorated the call with "a meal fit for a king": a vomit-colored (and likely vomit-flavored) smoothie that included, among other unappetizing ingredients, bread, raw eggs, Branston pickles, and spit. Kendall gamely drank until he couldn't, and then had the rest poured over his head like a slimy crown.
I felt as if I'd been gulping the meal down myself as I watched the episode—an equal parts hilarious, repulsive, and sensational end to one of the most enthralling series of our era. Sure, the eleventh-hour boardroom battle was to be expected for a show that has thrived off cutthroat corporate tactics, but the dramatic developments along the way kept me guessing—not only about who would end up leading Waystar Royco, the company Logan Roy (Brian Cox) left behind, but about who among these ruthless point-one-percenters could ever escape the vicious cycle instilled by the late patriarch. In the end, none of the Roy siblings won the throne Logan vacated. Shiv (Sarah Snook) schemed to stay close to power without guarantees of wielding any, forcing Kendall and Roman (Kieran Culkin) to exit the company. All three are left adrift, traumatized once again by the world in which they were raised, and the choices made by their late father—but perhaps more free.
[Read: The Roys stumble into the real world]
Succession ended in a satisfying yet stomach-churning fashion. Consider the way the episode indulged in levity in the scenes leading up to the contentious board vote. Kendall, Roman, and Shiv reunited at their mother's mansion, a paradise at which they could bask on a terrace and lounge by a pool while accusing each other of disloyalty. Roman and Shiv joked about killing Kendall, while debating whether—and seemingly agreeing—to support him. Moments of tenderness came with pain: Kendall gave Roman a hug when his little brother seemed to be getting cold feet about handing over control of the company, but gripped him hard enough to make his head wound bleed. And when Shiv needed a moment to collect her thoughts, Kendall and Roman tried to check on her, only for the trio to fight loudly and physically until Shiv fully changed her mind. They're, as Logan once put it, "not serious people," yet forced to handle a serious and consequential task. And the more they tussled, the more the episode seemed to be setting them up for failure.
Which is why, when Lukas Matsson (Alexander Skarsgard), the founder of GoJo, the company buying Waystar Royco, sidestepped Shiv and chose her husband Tom (Matthew Macfadyen) to be his 
American
 CEO, the move felt both surprising and inevitable. Tom, the character I'd called the most pathetic man on Succession a few weeks ago, had obediently performed every servile task, taking his role so seriously he was willing to go to prison for Logan—a boar on the floor through and through. He succeeded because he was happy doing whatever it took to be admired by those in power, unlike the Roy kids, who have only ever known extreme wealth. Yet his new position is a small victory. As Matsson put it, Tom would be his minion, cleaning up his messes and taking on the work Matsson won't touch. "It's gonna get nasty," Matsson told him. "I need a pain sponge, when I'm under the hood, doing what I love, you know?"
[Read: The sad, sad life of Tom Wambsgans]
It's a line that recalls, of all people, Connor's insult to his siblings earlier this season: that they were "love sponges," doomed to fight for proof that Logan cared for them. And if Tom became the poster boy for the stifling, claustrophobic nature of the corporate world, perhaps the real winners are characters who are no longer sponges at all. Both Kendall and Roman walk away without their jobs but billions of dollars instead, untethered from the company they'd been fighting over. They're free, in other words. Logan's legacy was cruel; Waystar Royco maybe got a far-right white-supremacist politician elected president, covered up deaths and sexual assaults on their cruise lines, and whatever else the show never got around to portraying. He may have told each of his children to expect the reins, but none of them were ever truly ready for the position; now, Kendall and Roman, at least, have the chance to move on from caring about Logan's wishes. "We are bullshit," Roman told Kendall shortly after Shiv announced that she switched her mind to support the GoJo deal. "You are bullshit. I'm fucking bullshit… It's all fucking nothing."
Succession has often been cyclical in its plot, and this episode certainly indulged in callbacks to the pilot. There was Tom trying to make sure Matsson liked him, the same way he agonized over choosing the right birthday gift to give to Logan. There was the entrepreneur Lawrence Yee, back in play after Kendall betrayed him. And there was Kendall, promised something only for it to be ripped away at the last minute. Yet in the final scene, Kendall wasn't in the Waystar Royco offices, looking down on the city from up above, or hidden in the back of an SUV like he was when the series began, shielded from the rest of the world. He's outside, gazing at the sunset over the Hudson River. He'd better learn to like the view.